Reimagine your bathroom with our unique design approach and commitment to the highest quality renovation and finish.
Bathroom Design, Remodeling and Renovation
Your One Stop Shop for Full Home Design & Renovation in Florida
Whether you're looking for a new finish or a complete remodel, Trident Contracting can help. With years of work in bathroom remodel and design, we can help you build the bathroom you've always wanted. Contact us today to find out how to get started with a new bathroom renovation today!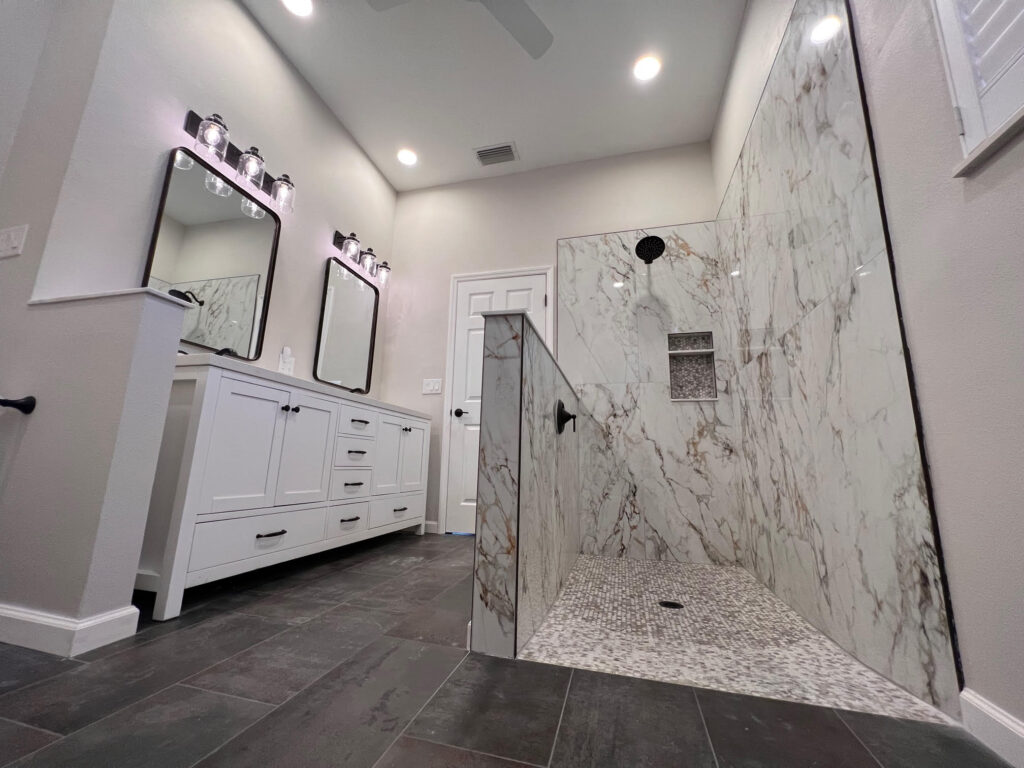 Quality Service, 100% Satisfaction Guarantee
We manage the whole kitchen renovation process. You enjoy the results.
Ready To Start Your Bathroom Design?
Your journey home begins here.
Kitchen and bath remodeling are by far two of the biggest returns on investment projects in your home. An experienced remodeling contractor such as Trident Contracting can show you how to cut costs without cutting corners.